Why Us?
At Kickin' Customs we are dedicated to offering quality window tint options for every budget.  Each of our patterns are precut with our top of the line plotters that cut tint for your specific year, make and model vehicle.  This ensures that a blade is used as minimal as possible on your vehicle ensuring very little chance of any possible damage.  For those older vehicles or specialty vehicles, we do know how to freehand cut these windows.  Where some tinters are a one-trick pony, we have worked on our skills thoroughly to offer both.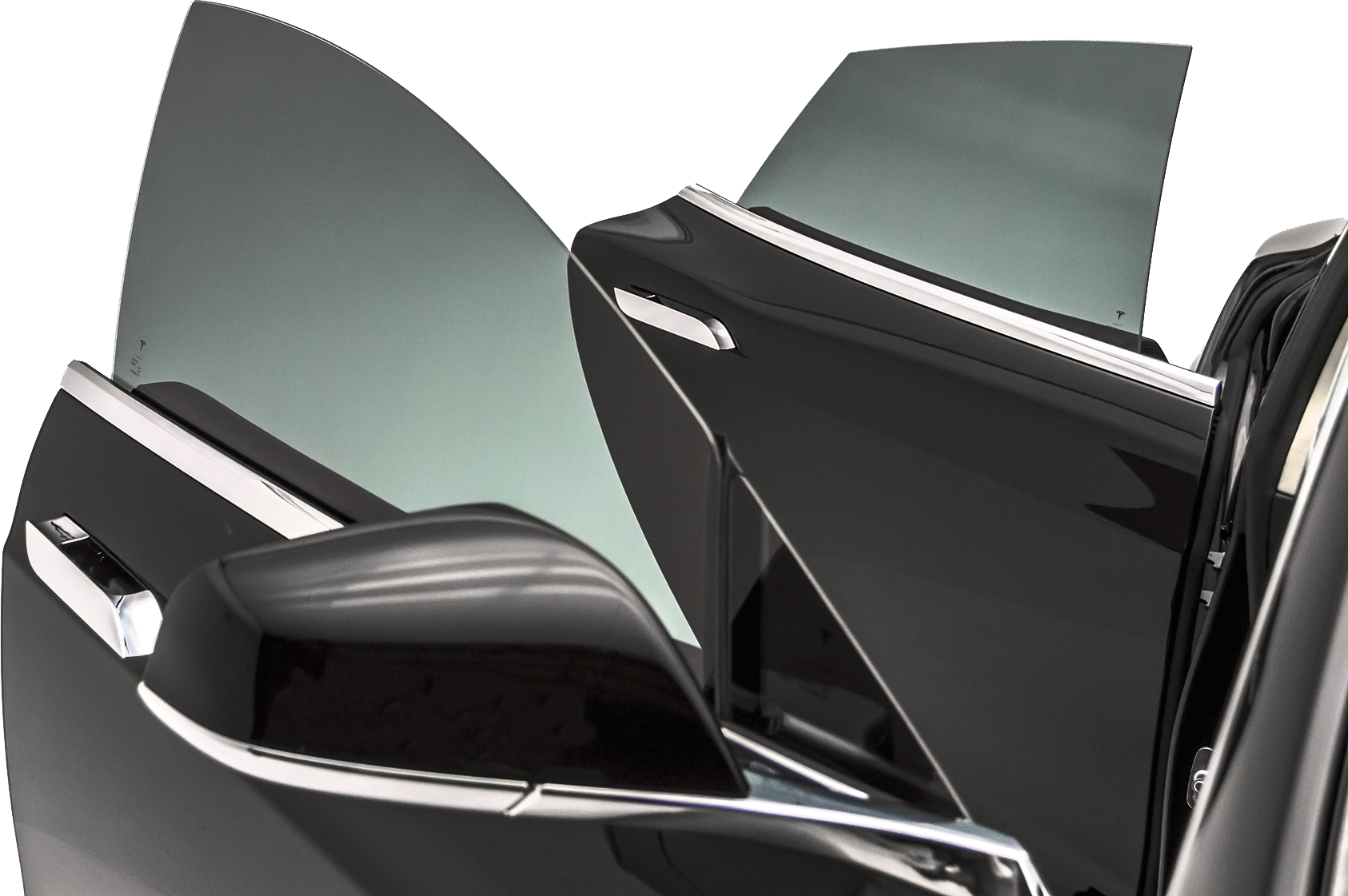 Why Window Tint?
There are several benefits to window tinting!   Click each to read more!
Better Drivability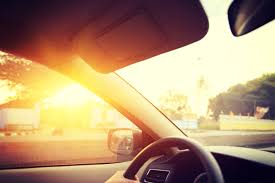 Driving directly into the sun is not just aggravating, but it is downright dangerous. Window tint helps shield your eyes from the brightness and will help reduce glare. You may not always have your sunglasses on you, but your tinted windows will always help in those instances you do forget your favorite pair of shades.
More Privacy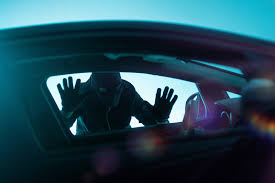 With the increase of car break ins, let's be honest, it would not hurt to keep your property hidden better behind tinted glass. Not only does it protect your personal property when you are not around, but it protects your privacy as you are driving. There is no more need to panic of hiding your valuable every time you park, or fearing what someone is staring at as they drive beside you.
Interior Protection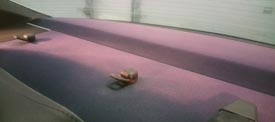 Sunlight can turn your vehicles interior into a mess. Between the heat and UV rays, it can turn a dark interior into a purple fabric in a hurry. Most people are unaware that tint is actually a preventative measure to keep this from ever happening. Tint protects your interior by rejecting heat and UV rays to keep panels from warping, cracking or fading. Depending on tint selection, some tint will reject up to 99.9% of UV rays.
Glass Shatter Protection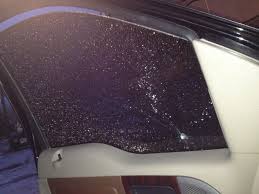 One of our favorite benefits of window tint is often the most overlooked benefit. Window tint helps hold shattered glass together upon sudden impact, whether it is from a blunt force action such as an attempted break-in or even up to the sudden event of an accident, this benefit alone makes tint worth every cent. Protecting your valuable greater, and protecting your passengers and children in the event of shattered glass flying is immeasurable. We've had customers show us pictures of their shattered glass, and the first thing mentioned was how surprised and grateful they were for the tint holding onto the shattered glass. This makes for easier cleanup, and most of all greater peace of mind in the case of a sudden impact.
Keeping Cool

– Depending on your tint selection, you can safely reduce the heat inside the cabin of your vehicle from the blazing summer sun by up to 59%. By preventing that amount of infrared heat from getting in, you can get into your vehicle without the fear of burning yourself on those hot leather seats, or letting the sun beat down while you are in traffic and drench that buttoned up dress shirt in sweat as you wait to get to work.
Protect Your Health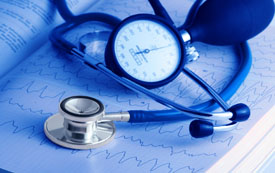 Sunlight and UV rays don't just damage your vehicle, but they can damage your skin and speed up the natural aging process. It can also cause skin cancer, and other skin conditions with lengthy exposure, as has been well documented. By reducing this harmful sunlight and UV rays by as much as up to 99.9% by tinting your windows, you effectively protect your own health, as well as your passengers' health.
What window tint do you offer?
We offer several different window tint options! Click to expand to learn more!
Bronze Package: SunTek HP or Xpel Prime HP – Starting at $180*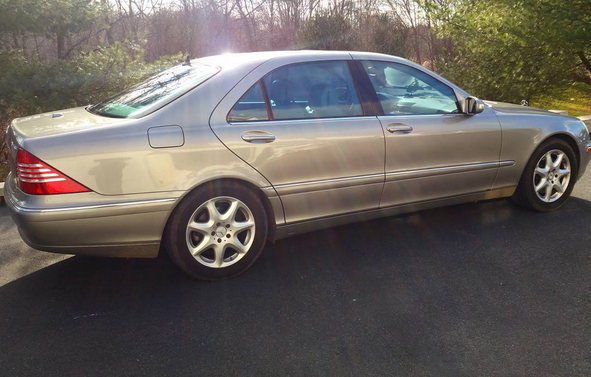 A dyed-metal, hybrid construction
Charcoal, bronze, and blue options that will enhance the look of any vehicle
Excellent optical clarity
Lifetime Manufacturer's Warranty from peeling and bubbling. Will not cover fading, or radio interference from metal construction.
Overall, we recommend this tint as an entry level tint only.  Drawbacks to this tint may include lightening over time (but not turning purple) and it may interfere with radio reception.
Silver Package: SunTek Carbon or Xpel Prime CS – Starting at $240*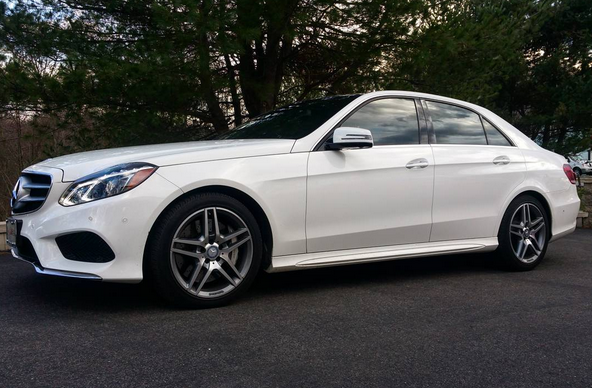 A proprietary construction that utilizes unique and innovative Carbon technology
Non-reflective, "jet black" finish that will not fade
Great solar performance with advanced UV protection
No metal layers that can cause interference with cell phone, radio, or navigation system signals on high-end vehicles
Lifetime Manufacturer's Warranty, that includes fading, peeling and bubbling
Our Carbon line of window tint is seemingly the most popular choice. Overall, it does appear darker than our entry level options even though they are the same darkness.  This option will not interfere with radio, GPS or cell phone reception due to it's non-metallic construction.  Most importantly, this option will not lighten up over time.  When it comes to our dealership installs, this is the primary option we choose.
Gold Package - SunTek CarbonXP – Starting at $300*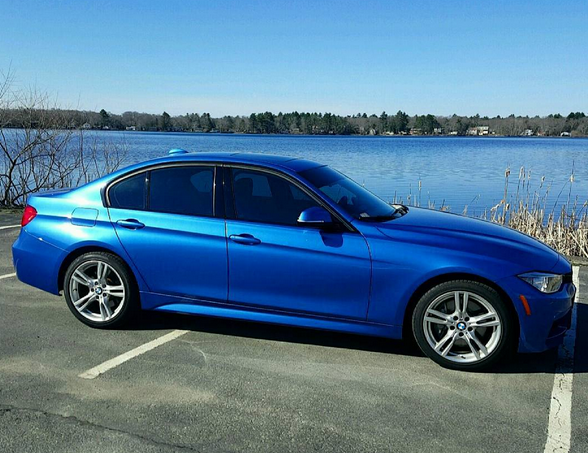 The latest in non-metal, nano-hybrid, Carbon technology, very similar to ceramic film
Non-reflective, "jet black" finish that will not fade
Superior heat, infrared, and UV rejection (greater than 99%) for increased comfort
Signal enabling technology that causes no interference with cell phone, radio, or navigation system signals
Lifetime Manufacturer's warranty, that includes fading, peeling and bubbling
When it comes to nanotechnology window film, the main thing to know is it combines the best of both worlds of the dyed-metallic hybrid window film (Bronze Package) with the best that carbon window film (Silver Package) has to offer without the high prices of a ceramic window film (Platinum Package).  From our Bronze Package, it mimics the characteristics of superior heat rejection leading to increased comfort inside the vehicle.  From our Silver Package, it is identical in appearance in regards to being darker than the cheaper options available, yet metering similar.  It also will not interfere with radio signals, GPS or cell phone signals.  Most importantly, it will not fade.  For luxury vehicles with leather seats, this nanotechnology film will protect you from your leather burning your skin, while also enhancing the exterior appearance and maintaining your vehicle's audio performance.
Platinum Package – SunTek Ceramic IR or Xpel Prime XR – Starting at $425*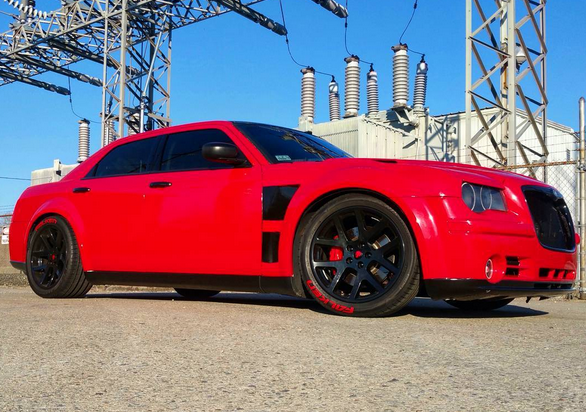 The latest in Ceramic and non-metal, nano-hybrid carbon technology manufactured in the world's most advanced facilities.
Non-reflective, "black" finish that will not fade.
Exceptional heat, infrared (80%), and UV rejection (greater than 99%) increases comfort while enabling high-end performance for high-end vehicles.
Blocks over 99% of harmful UV to protect vehicle occupants as well as your interior.
Signal enabling technology that causes no interference with cell phone, radio or navigational systems.
Lifetime Manufacturer's warranty, that includes fading, peeling and bubbling.
When it comes to window film, ceramic window film is the most advanced film choice.  Our Gold Package ceramic nanotechnology was named that way due to the nano sized particles of ceramic spread throughout the film to help reject heat.  Our Platinum Package ceramic window film is just as it sounds.  Rather than have the film be made of particles of ceramic spread throughout the film, it is fully constructed of ceramic particles.  In addition to what our Gold Package offers, this film has up to an 80% rejection rate of infrared heat. What does that mean?  Your car is as cool as it can possibly be in the summer months when the windows are closed and the sun is baking your interior.  When you get into your luxury vehicle, the risk to burn your skin on leather, your seat buckle and the shifter is significantly lower come summer.  Like the Gold Package, this film will increase your appearance, while still being able to enable your high end audio system's reception.
*Pricing based on sedan vehicle type
What else can you tint?
We've been known to tint RVs, boats and building glass. If there is a tint application, we can usually make it happen. Some things we cannot tint are motorcycle visors, or any other window that is made of lexan (plexiglass). If you are interested in seeking more information, check out our FAQ
If you do not see your question and want more information or are wanting to make an appointment, feel free to reach out to Contact Us.